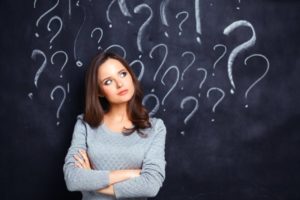 As strong as tooth enamel is, it can't repair itself after it has sustained damage or decay. That's why restorative dental treatments such as fillings or dental crowns are necessary. Both of these treatments build your tooth back up to its original structure while protecting it from further harm. However, that's where the similarities end. They each serve a specific purpose and are not as alike as you may have thought. Read on as a dentist in Jacksonville explains the difference between dental crowns and fillings – and shares what you should consider when making your choice.
What Exactly Are Dental Fillings?
Chances are that you've gotten a filling before; after all, about 95% of people will develop at least one cavity in their lifetime. However, most people only have a basic understanding of what they are.
Fillings are ideal for fixing minor cavities and small chips or cracks. After removing the decayed enamel, your dentist applies the filling material to your tooth, restoring it to its original structure. Traditional fillings were made from various metals, but most dentists use tooth-colored composite resin today. This material can be customized to match the shade of your tooth while also bonding directly to it, sealing out bacteria and lowering the risk of future cavities.
How Do Dental Crowns Work?
Dental crowns are slightly less common, as they're used for more extensive damage. A crown is a tooth-shaped cap that fits over the entire visible section of the tooth, protecting it from further damage. Like fillings, crowns used to be made from metal, but dentists typically use natural-looking materials these days, such as porcelain.
Dental Crowns vs. Fillings: Which One Is Right for Me?
When choosing between fillings or dental crowns in Jacksonville, consider these factors:
Purpose – A crown completely covers a tooth, so it's often recommended when a tooth is structurally compromised but still has viable roots. Fillings, on the other hand, are more suitable for minor cases of decay or damage.
Preparation – Getting a dental crown requires that the underlying tooth be reshaped beforehand; that way, there's sufficient room for the restoration. In contrast, fillings require little to no removal of healthy tooth enamel.
Cost – Of course, the price of dental treatments varies based on the specific circumstances, but dental crowns generally tend to cost more than fillings do. Not only does the procedure take longer, but crowns also require communication with an outside dental lab (or the use of highly advanced in-house machines for same-day crowns), which increases the cost. If you're looking to save money, a filling might be the ideal solution for minor dental damage.
Fillings and dental crowns are more different than they may seem initially. If you're having trouble deciding between the two, ask your dentist for their input. After all, they're the only ones who can suggest the best treatment for your smile's health!
About the Practice
At Carlson Dental Group, our three experienced dentists always have your smile's best interests at heart. Thanks to the countless hours of post-graduate training they've completed, they can provide virtually every dental service you may need under one roof. Additionally, we've invested in CEREC technology, allowing us to provide same-day dental crowns for added convenience. We also use tooth-colored fillings for seamless results. If you're struggling to choose between fillings and dental crowns, ask our dentist to settle the debate by contacting us.