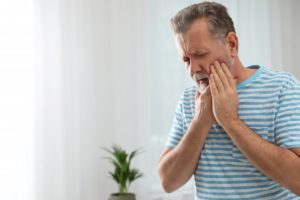 "No worries, I'll figure it out later." You know people like that. Cool as a cucumber, never let anything get them stressed out.
That's an admirable way to live life, but there are times when the no-plan approach can backfire. If you accidently chomp down on a popcorn kernel and crack one of your molars, putting together a plan while dealing with tooth pain is going to be a struggle.
You need to have a plan when it comes to dealing with emergencies, dental or otherwise. Keep reading to find points to consider when selecting an emergency dentist in Jacksonville.
Where is the Dentist Located?
The closer the dentist's office is to where you live, the better. This becomes especially important if the emergency is a tooth that was knocked out. The longer the tooth is out, the greater the chances it will die, so factor proximity into your decision.
Does the Facility Look Well-Maintained?
When you visit the dentist's office, see if it looks clean and the equipment seems like it is well-maintained. If it comes down to an emergency situation, you will want to be treated in a sterile environment with the latest technology and tools. If you are new to the practice, you can check out the pictures on their website, as well.
Do They Accept Your Insurance?
This is important to figure out in advance because not all dental facilities accept every type of dental insurance. If they don't, you'll be required to pay for your visit out of pocket. If you are uninsured, ask the clinic if they offer discounts or payment plans. During an emergency is no time to be choosy.
What Professional Associations Do They Belong to?
You'll want to count on an emergency dentist that is a member of the American Dental Association. This means they are required to abide by the ADA code, which includes guidelines for professional conduct and advisory opinions. ADA membership helps ensure the practice will treat you right no matter what the emergency may be.
Is Anesthesia Available?
Depending on the emergency, you may need anesthesia to help you relax and cope with the pain. You can ask each prospective emergency dentist what types of anesthetics they are licensed to administer.
What is the Facility's Follow-Up Protocol?
You'll be sent home to recover after a dental emergency. If you have a question or issue at that point, you'll want to know in advance who to call and how they will handle it. Ask the emergency dentist if there is a protocol for accommodating your follow-up needs.
There's never a good time to deal with a dental emergency. But if that day ever comes, it can make a monumental difference in your quality of care if you already have a plan.
About the Practice
At Carlson Advanced Dentistry & Facial Esthetics, we want you to feel reassured in knowing that we can handle all your dental needs in one convenient location. Our trio of dentists can offer general services up to specialist-level care that you can trust. We only use the latest proven instruments and are constantly updating our facility, so you'll benefit from the best that dentistry has to offer. From a terrible toothache to a knocked-out tooth, we'll do our best to schedule you for a same-day appointment if an emergency arises. To contact us with questions relating to emergency dentistry, visit our website or call (904) 262-8449.