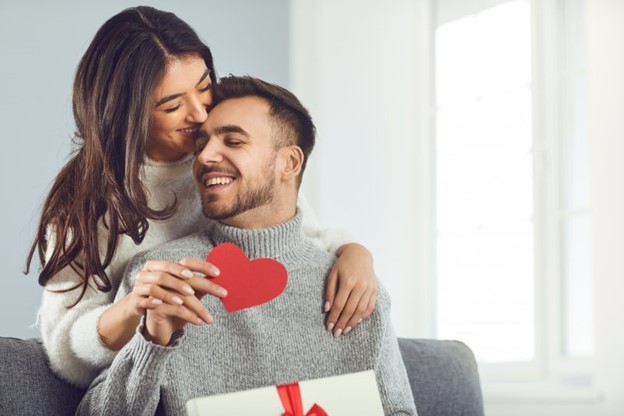 What are you looking for in a partner? With Valentine's Day around the corner, this question is on the minds of many. For some people, it's someone who has a good sense of humor. For others, it's someone self-sufficient. For many, it's someone with a nice smile.
In fact, according to a 2013 study conducted by Match.com, 71% of women and 58% of men rank nice teeth as the top thing they look for in someone they're thinking about dating. Another study from 2007 found that 61% of participants who had undergone smile whitening were viewed as more confident. Keep reading to learn about how to improve the look of your smile to raise your chances of landing a second date.
How to Whiten Your Smile
When it comes to whitening your smile, there are several options available, such as:
Teeth whitening – Professional teeth whitening lifts stains from your beam. In fact, your pearly whites may brighten by up to eight shades in just one visit. Some dentists also offer at-home whitening kits, which are custom-made and can give you noticeable results in just two weeks of daily use.
Porcelain veneers – These are thin shells that cover the front of the teeth. They can correct discoloration as well as a range of other issues. Since a small amount of enamel must be removed to attach them to the teeth, this treatment is permanent.
Metal-free restorations – Dental crowns are often used to fix severely damaged teeth, but they can also brighten smiles. They are color-matched to the surrounding teeth and cover up the entire visible part of a pearly white.
Dental bonding – This treatment is somewhat similar to veneers but doesn't require the removal of any tooth enamel. A composite material is shaped onto the teeth to cover discoloration. The results don't last as long as veneers, but it's a much cheaper alternative.
3 Ways to Leave a Lasting Impression
Whitening your smile isn't the only way that you can impress your Valentine's Day date. It's important to ensure your smile is in good overall condition to keep them coming back for more. You can do that by:
Practicing good oral hygiene – Brush your teeth in the morning at night for two minutes. Floss nightly to remove food from between your teeth.
Eating the right foods – Onions, garlic, and other sticky foods should be avoided on your date since they can make your breath smell bad. Opt for foods that are good for your smile, such as fish, nuts, fresh fruits and veggies, lean meats, leafy greens, and dairy.
Keeping your breath fresh – Be sure to brush your tongue to remove the halitosis-causing bacteria that hide there. Additionally, use mouthwash regularly to keep your breath fresh and your smile bacteria-free.
About the Practice
If you live in the Jacksonville area and have been on the lookout for a dental team that offers the services you need for a healthy beam, look no further. Dr. Khoi Le, Dr. Edward Murray, Dr. Richard Carlson, and the Carlson Dental Group team offer a range of cosmetic treatments to fix imperfect beams. They can also give you advice on how to improve your oral health and keep your breath fresh so your dates go smoothly. If you want to make an appointment or to learn more, call their Riverside office at (904) 262-8449, their Bartram Park office at (904) 262-8409, or visit their website.